The China Institute is happy to host Dr. Shihe Fu from April 3 to April 7.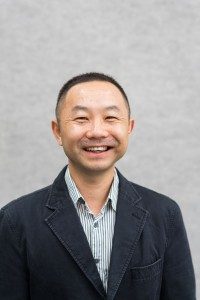 Dr. Fu is Professor of Economics at Southwestern University of Finance and Economics and currently a Fulbright scholar at Massachusetts Institute of Technology (MIT).
A highlight of Prof. Fu's visit is his public talk on April 3 at the Center Room, ELC 256 at 7:00pm, with the title "How to Make Chinese Cities Skilled?" All are welcome.
Abstract: Cities facilitate learning and human capital accumulation and human capital is the driving force of city growth. In a dense, local labor market, workers can benefit from knowledge spillovers and therefore enhance their productivity. This is supported by many empirical studies from developed countries. Less is known in cities in developing countries. Using micro data from the 2004 manufacturing census and 2005 population census in China, we find that overall workers benefit from labor market pooling and knowledge spillovers in Chinese cities but rural migrants benefit much less than do local urban residents. This is not because rural migrants are low skilled or work in informal sectors. This may be because they lack social network and suffer "double discrimination" for being "rural" and being "migrant." Our findings suggest that social interactions in cities provide a channel of learning alternative to formal schooling. Our findings also have policy implications on how Chinese cities can become "skilled" during the rapid urbanization process coupled with global competition.