Launched in Spring 2022, The Bucknell Case Analysis Group is designed to foster a collaborative environment, in which all Bucknell students fine-tune their skills towards the professional world of business. Through our preparation as a group, we ultimately plan on competing in case study competitions.
This student organization is structured as a debate club, essentially dividing into teams and facilitating a competitive presentation of our analytical findings. The Case Analysis Group will promote and encourage teamwork among participants from diverse backgrounds and provide a networking opportunity to connect aspiring consultants with leading firms. We will bring together the best and the brightest minds to tunnel vision our skills toward off-campus competitions.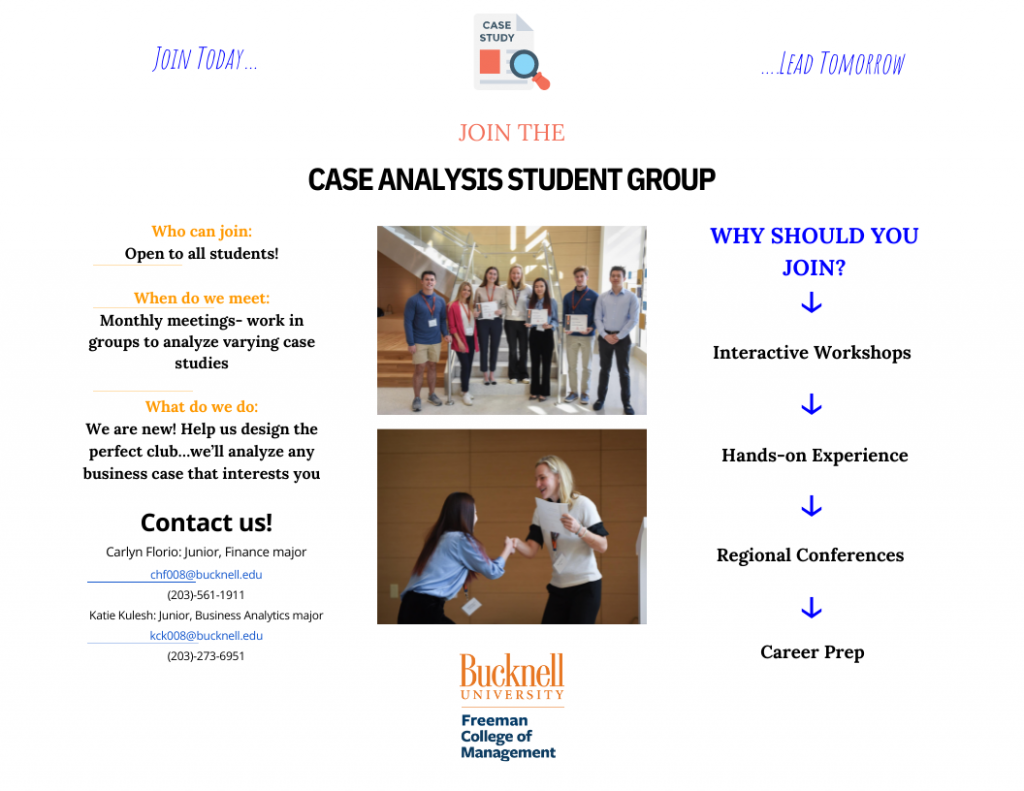 Contact Co-Founders and Student Leaders: Carlyn Florio '24 (chf008@bucknell.edu)and Katie Kelush '24 (kck008@bucknell.edu) for more information and to join today!