BisonReady How to Use
How To Use BisonReady
BisonReady hosted by Suitable is a platform that helps students engage with co-curricular activities and promotes personal professional development. You can access Suitable on a laptop or desktop computer but we recommend accessing it through the app on your phone.
To start, go to the app store and download the app called "Suitable", you should be able to login with your Bucknell email address. If you are having trouble logging in, you can email explearnfreeman@bucknell.edu with questions.
Once you're all logged in, you should be greeted with your dashboard. On this page you should find some of the badges that you can complete. We recommend navigating the app through badges if possible.
Another great way to access the badges is through the main menu (the three lines on the bottom right of the screen). From this screen you can see your achievements, scorecard, and the leaderboard.
For more information watch the video above!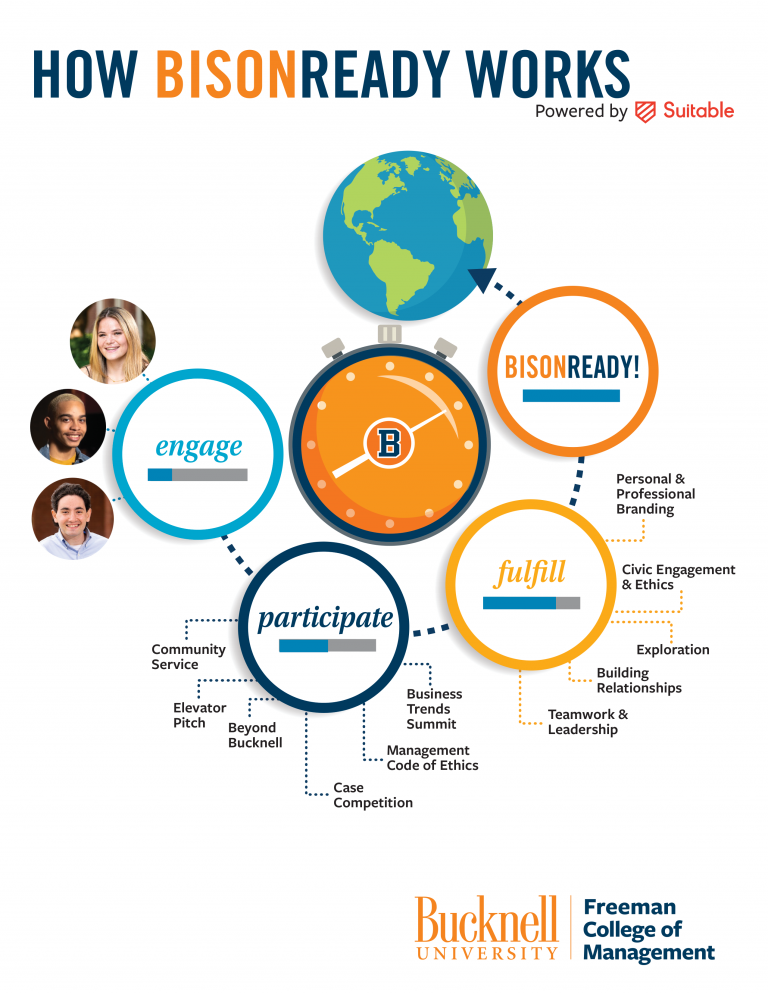 ---
MGMT 100 Badge
The video below will walk you through navigating the MGMT 100 badge on BisonReady.