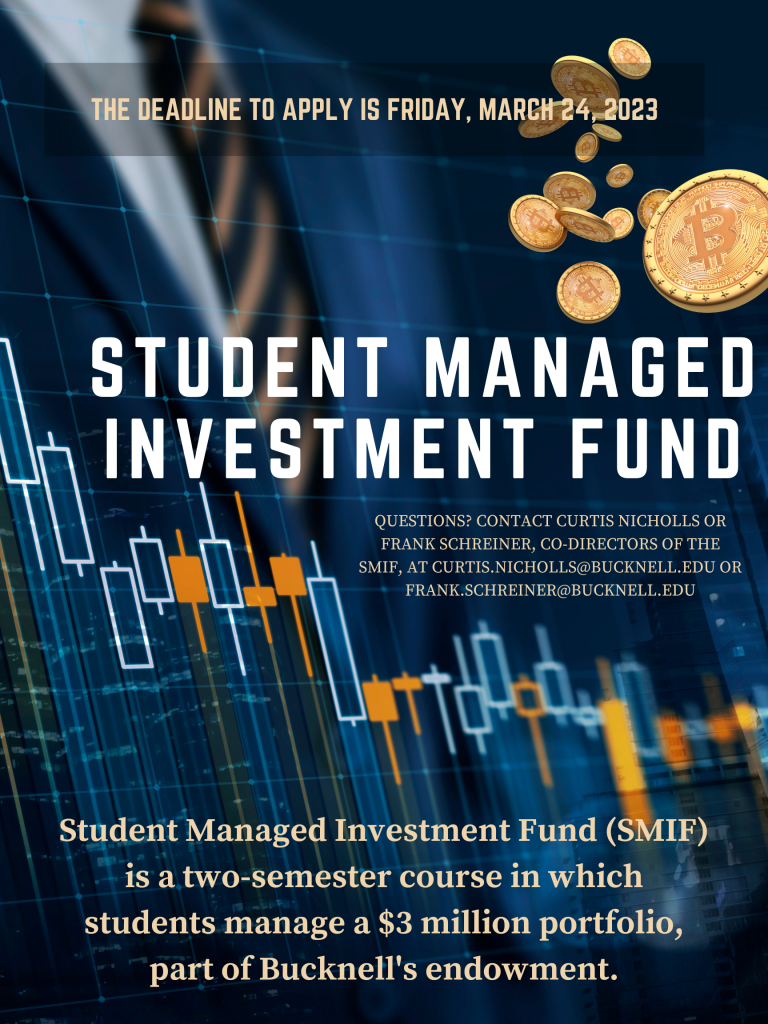 Student Managed Investment Fund (SMIF) is a two-semester course in which students manage a $3 million portfolio, part of Bucknell's endowment.
We are currently accepting applications from students who will be seniors in the fall of 2023, with the second semester to be completed in the spring of 2024. Admission is competitive. Accounting and Finance majors must have completed Investments prior to joining SMIF. All other majors are encouraged (but not required) to complete Investments prior to joining the program. The deadline to apply is Friday, March 24, 2023. Late applications will not be accepted.
To apply, complete the following application:
In addition to your application, we may contact you to schedule an interview.
Questions? Contact Curtis Nicholls or Frank Schreiner, Co-Directors of the SMIF, at curtis.nicholls@bucknell.edu or frank.schreiner@bucknell.edu
If you would like to know more about SMIF, we will be holding two informational sessions on Tuesday, March 21 from 12:00-12:30 pm and 7:00-7:30 pm in HOLM 102.