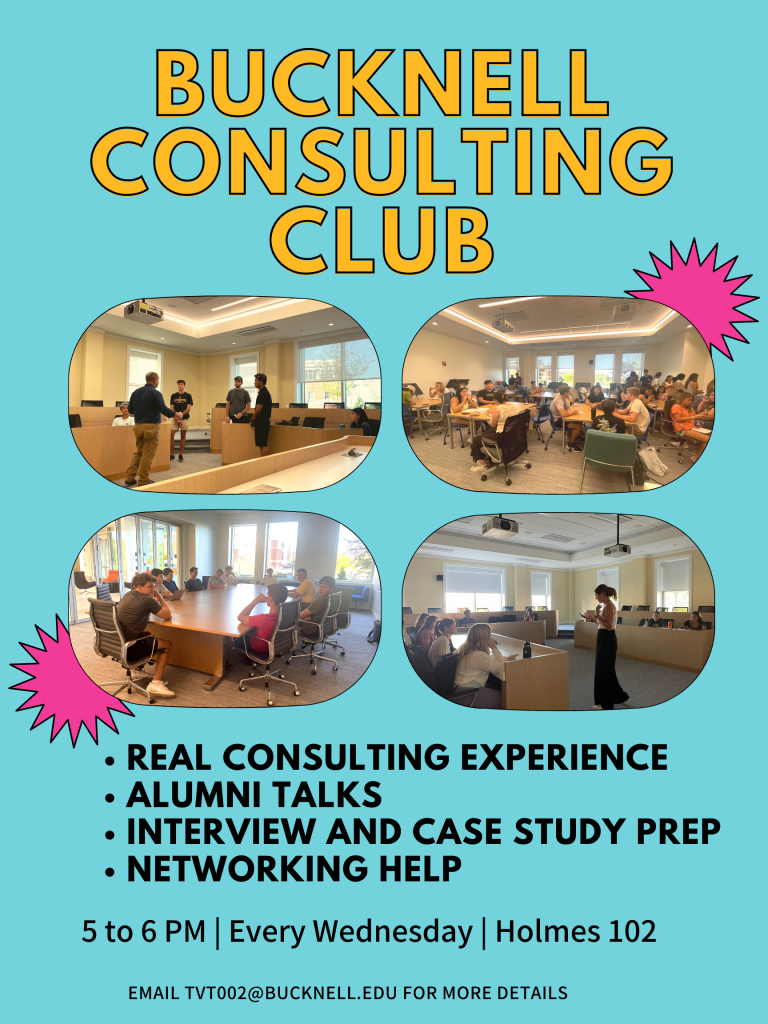 ---
Bucknell Consulting Group is a student group open to all class years and majors across the University.
The operations of the club have a three-pronged approach:
1. Provide a club for students to explore their interests in consulting. We will practice case studies, assist students in navigating consulting applications, and provide access to helpful resources.
2. Welcome guest speakers (alumni, parents, and employers) from consulting to share their experiences and advice with students.
3. Work with Bucknell University's Small Business Development Center and local businesses to consult on projects and ideas. This experience will help students develop the necessary skills to succeed in the consulting world.
We hope to build a network of students and consulting alumni and hope you will join this network!
Check out our InNetwork page: https://getinvolved.bucknell.edu/organization/bcg
---
Contact students leaders or the advisor for additional details:
Student Co-leaders:
Jack Ticknor: jrt015@bucknell.edu
Amisha Chhetri: ac058@bucknell.edu
Staff Advisor: Denny Hummer, Assistant Director, Business Incubation, Bucknell University, Small Business Development Center, d.hummer@bucknell.edu