The Bison Finance Society, founded in 2020, strives to foster an ambitious student community through an array of educational opportunities and developing meaningful relationships with alumni.
Our mission is to educate students about core finance topics and assist in the finance recruitment process.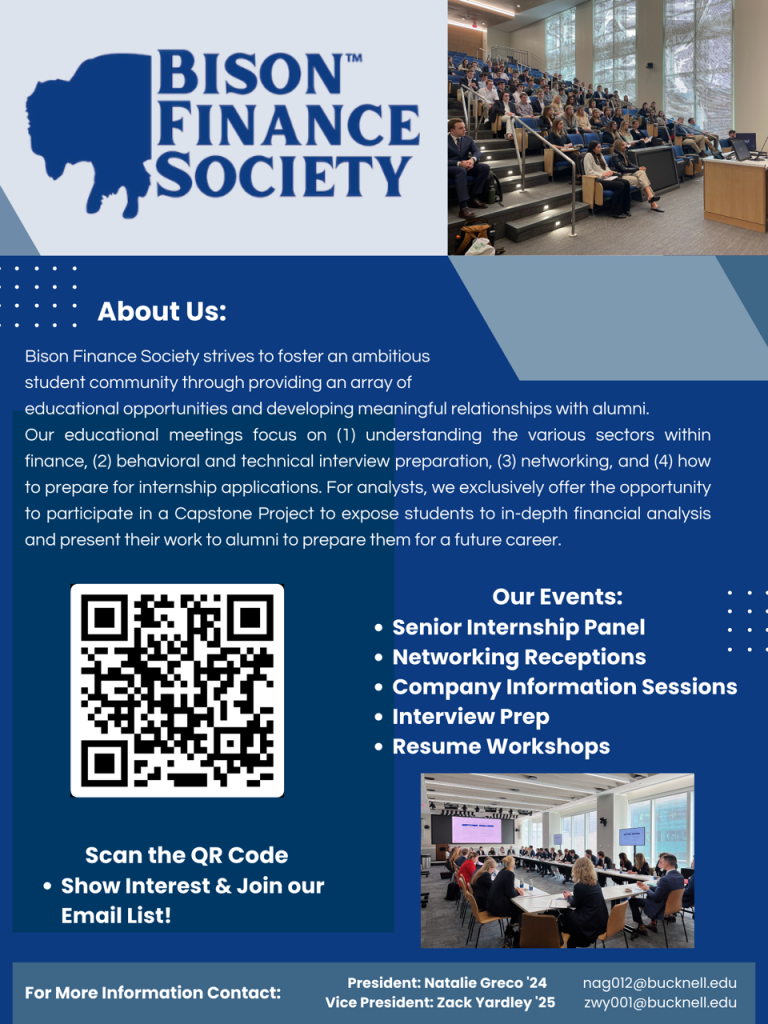 Apply to be a BFS analyst today by contacting one of the student leaders below.
President: Natalie Greco '24 | nag012@bucknell.edu  
Vice President: Zack Yardley '25 | zwy001@bucknell.edu
Adviser: Curtis Nicholls